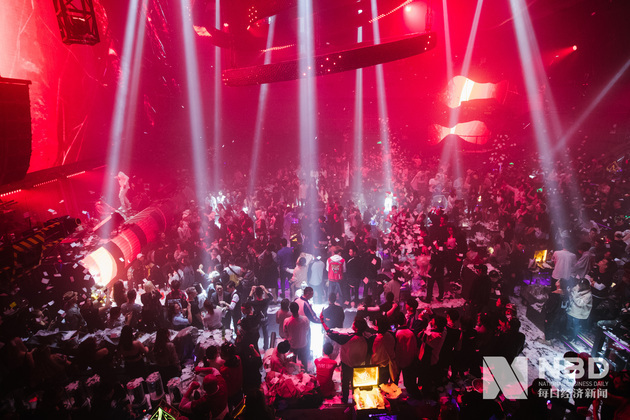 Electronic music club Playhouse (File photo by NBD's Zhang Jian)
Apr. 17 (NBD) - With deafening electronic music flooding ears, overjoyed people were crowding into the dance pool or climbing onto the table, swaying waists or rocking heads in a relaxing or wild manner or moving arms in a large circular motion through the air.
This is a scene NBD reporter saw in an electronic music nightclub. Surrounded in the environment that could easily trigger an adrenaline rush, you would never associate it with the elegant classical music art.
Yes, this nightclub used to be a classical music hall.
It was Ye Dan's idea to turn the classical music hall into an electronic music nightclub. Ye is chairman of Chengdu Perform&Art Group, a big name in the performance market of southwestern China's Chengdu city.
"My boss had stayed angry at me for three months," Ye said. With over two decades of experience in the music performance market, the industry veteran astutely scented the electronic music will be a "Blue Ocean" after experiencing a touch of the atmosphere in Space, a popular electronic music club in Chengdu.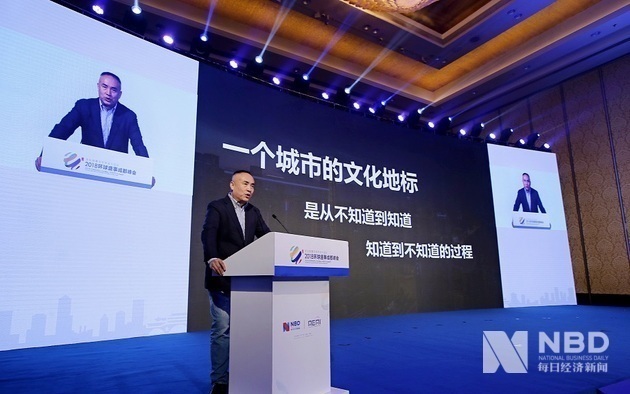 Ye Dan was delivering speech at the 2018 Chengdu Global Events Summit. (File photo by NBD's Zhang Jian)
The rising musical style, once barely accepted by the public along with e-sports and rap, is now embracing vitality and becoming a new consumption symbol.
When asked about the charms of electronic music, Maomao, a visual designer, answered after pondering for sometime, "It helps one free himself."
The huge market in China has enchanted a raft of enthusiastic electronic music festival operators. According to a report from iiMedia Research, the number of electronic music festivals held in China surpassed 100 in 2018, soaring from 32 in 2016.
But, many such music festivals failed to deliver a good performance financially.
An insider who once engaged in local electronic music festivals revealed it is also difficult to run original ones in China due to high costs for inviting top stars and a limited base of customers.
It is commonly acknowledged that the most profitable business in the domain is to operate electronic music nightclubs.
"Liquors and beverages are exorbitantly lucrative," explained Michael, a stage director at an electronic music bar, "and such a nightclub in Beijing and Shanghai could gross even one million yuan (149,009.1 U.S. dollars) daily."
Playhouse, the electronic music nightclub built by Chengdu Perform&Art Group, can now reap over 100 million yuan in half a year. By contrast, the annual turnover was only 4 million yuan when it was for classical music performance.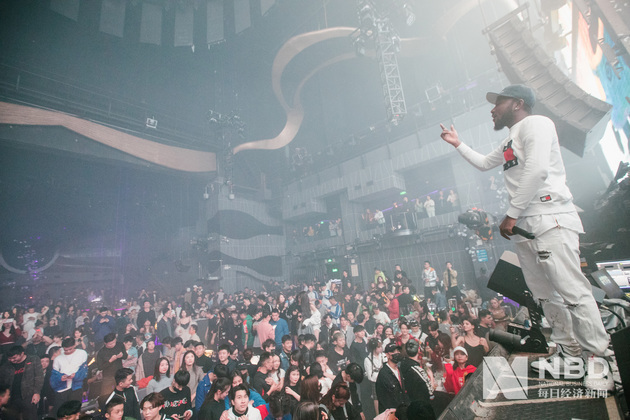 Playhouse (File photo by NBD's Zhang Jian)
As the business proved to be financially rewarding, more and more players come to grab a slice of the market.
During the past two years, Tencent, NetEase, China Media Capital and other big companies all made a foray into the sector. Buoyed by their ample resources, the electronic music culture now stands a good chance to find its way into people's daily life.
Feng Ke, founder of music company Show City Times, predicated that with more capitals poured in, the industry will boom at the end of this year. "But we should still remain rational," Feng stated. He also warned investors should be cautious if they do not truly understand it.
As the industry is prospering, top electronica DJs from abroad become too much sought-after. The one who tops the global DJ list is able to earn two million yuan (298,018.2 U.S. dollars) of appearance fee in China.
Yet things are bitterer for domestic DJs as they only gain several thousand yuan for a show on average.
That's because DJs on the the global list could draw huge traffic, which accordingly could entice more consumption, Ye Dan explained.
Anti-General, a famous DJ in China, echoed Ye's viewpoint adding that consumers often care more about big names in presence than the music itself.
But he thought the price gap will be narrowed down as nightclub customers are more diverse now and their tastes are improved.
Email: [email protected]
Editor: Wen Qiao